The Book Fair is going online this year
What is a better gift than a good book? This year Hanukkah starts at the end of November! So, to help you get ready for Hanukkah, the book fair will also be early. Our annual book fair will be held virtually over a two-week period from October 18 through November 4. Your purchases will be available for pick-up from pre-defined locations or shipped by mail before Hanukkah. As usual, 20% of the book sale proceeds will be donated back to the synagogue.
From there you will be able to access the categories of Jewish books just as if you were at the Synagogue Book Fair (virtually). One additional benefit is that you may purchase books from anywhere on the Books and Company website.
When you checkout, make sure you use the code CEEW21 and make certain you specify in the COMMENT BOX where you would like to pick up your purchases (if you are not having them shipped). The choices are: Oconomowoc (Books and Company), Waukesha (the Synagogue) or Brookfield (the Levy's). You will be notified when the purchases are ready and can then make arrangements for the pickup. Note that the option for $1.50 shipping after spending $50 is not available for Book Fair purchases.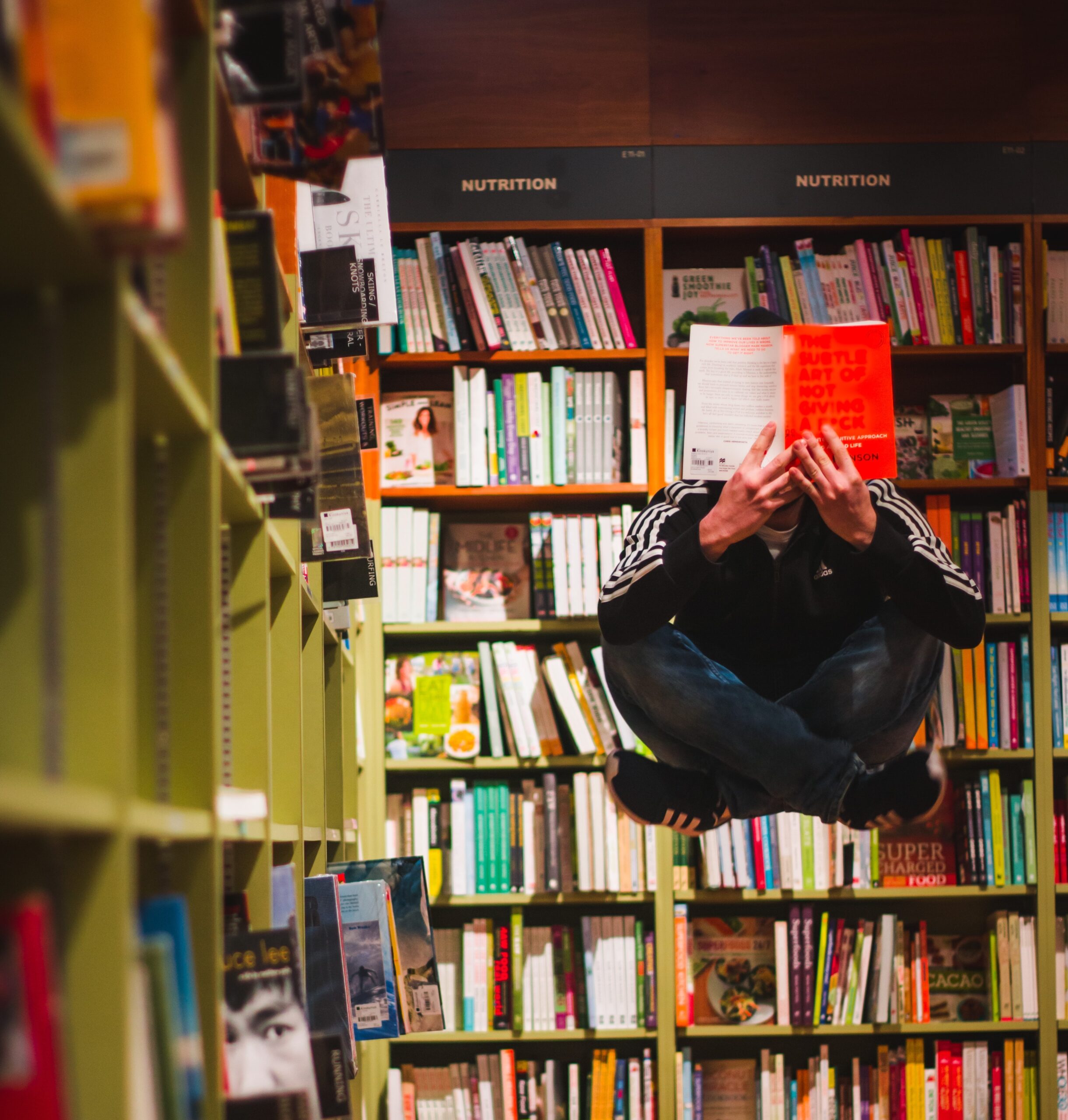 Welcome Back Maple Mehta-Cohen by Kate McGovern (ages 8-12)
Pub Date 10/12/21
https://www.booksco.com/book/9…
Maple Mehta-Cohen has been keeping a secret: she can't read all that well. She has an impressive vocabulary and loves dictating stories into her recorder–especially the adventures of a daring sleuth who's half Indian and half Jewish like Maple herself–but words on the page just don't seem to make sense to her. Despite all Maple's clever tricks to hide her troubles with reading, her teacher is on to her, and now Maple has to repeat fifth grade. Maple is devastated–what will her friends think? Will they forget about her? She uses her storytelling skills to convince her classmates that she's staying back as a special teacher's assistant (because of budget cuts, you know). But as Maple navigates the loss of old friendships, the possibility of new ones, and facing her reading challenges head-on, her deception becomes harder to keep up. Can Maple begin to recognize her own strengths, and to love herself–and her brain–just the way she is?
The Lost Shtetl by Max Gross
Paperback pub date: 10/5/21
https://www.booksco.com/book/9…
WINNER OF THE NATIONAL JEWISH BOOK AWARD AND THE JEWISH FICTION AWARD FROM THE ASSOCIATION OF JEWISH LIBRARIES
The tiny shtetl of Kreskol has been all but forgotten for decades. Life there has been untouched by the modern world, until Pesha Lindauer disappears after a difficult divorce. Her disappearance provokes her husband to leave town in search of her, which causes panic among the elders of Kreskol. In an effort to control the situation, Yankel Lewinkopf, the town's outcast, is sent to alert the Polish authorities. And with this unassuming set-up, the brilliance of Max Gross's storytelling shines. What unfolds is a story that's both funny and introspective, revealing how much has changed while so much remains the same.
Mary Jane by Jessica Anya Blau
https://www.booksco.com/book/9780063052291
Almost Famous meets Daisy Jones & The Six in this "delightful" (New York Times Book Review) novel about a fourteen-year-old girl's coming of age in 1970s Baltimore, caught between her straight-laced family and the progressive family she nannies for—who happen to be secretly hiding a famous rock star and his movie star wife for the summer. Caught between the lifestyle she's always known and the future she's only just realized is possible, Mary Jane will arrive at September with a new idea about what she wants out of life, and what kind of person she's going to be. This is a Books & Company favorite!
EVENT Friday, October 8 at 2pm
Reading from Oconomowaukee with Jessica Anya Blau in conversation with Lisa and Daniel : ttps://www.booksco.com/event/jessica-anya-blau-virtual-author-event-readings-oconomowaukee
Woodrow on the Bench:Life Lessons from a Wise Old Dog by Jenna Blum Pub date 11/9/21
https://www.booksco.com/book/9780063113183
Since she adopted him as a puppy fifteen years earlier, Jenna Blum and Woodrow have been inseparable. Known to many as "the George Clooney of dogs" for his good looks and charm, Woodrow and his "Mommoo" are fixtures in their Boston neighborhood.
But Woodrow is aging. As he begins to fail, the true nature of his extraordinary relationship with Jenna is revealed. Jenna may be the dog parent, but it is Woodrow, with his amazing personality and trusting nature, who has much to teach her. A divorcée who has experienced her share of sadness and loss, Jenna discovers, over the months she spends caring for her ailing dog, what it is to be present in the moment, and what it truly means to love.
Aided by an amazing group of friends and buoyed by the support of strangers, Jenna and Woodrow navigate these precious final days together with kindness, humor, and grace. Their unforgettable love story will reaffirm your belief in kindness, break your heart, and leave your spirit soaring.
Yellow Bird Sings by Jennifer Rosner
https://www.booksco.com/book/9781250179784
Recommended by author Lauren Fox at her Readings from Oconomowaukee event
As Nazi soldiers round up the Jews in their town, Róza and her 5-year-old daughter, Shira, flee, seeking shelter in a neighbor's barn. Hidden in the hayloft day and night, Shira struggles to stay still and quiet, as music pulses through her and the farmyard outside beckons. To soothe her daughter and pass the time, Róza tells her a story about a girl in an enchanted garden:
The girl is forbidden from making a sound, so the yellow bird sings. He sings whatever the girl composes in her head: high-pitched trills of piccolo; low-throated growls of contrabassoon. Music helps the flowers bloom.
In this make-believe world, Róza can shield Shira from the horrors that surround them. But the day comes when their haven is no longer safe, and Róza must make an impossible choice: whether to keep Shira by her side or give her the chance to survive apart.
Inspired by the true stories of Jewish children hidden during World War II, Jennifer Rosner's debut is a breathtaking novel about the unbreakable bond between a mother and a daughter. Beautiful and riveting, The Yellow Bird Sings is a testament to the triumph of hope—a whispered story, a bird's song—in even the darkest of times.
Chunky by Yehudi Marcado (ages 8-12)
https://www.booksco.com/book/9780062972781
Hudi needs to lose weight, according to his doctors. Concerned about the serious medical issue Hudi had when he was younger, his parents push him to try out for sports. Hudi would rather do anything else, but then he meets Chunky, his imaginary friend and mascot. Together, they decide to give baseball a shot. As the only Mexican and Jewish kid in his neighborhood, Hudi has found the cheerleader he never had. Baseball doesn't go well (unless getting hit by the ball counts), but the two friends have a great time drawing and making jokes. While Hudi's parents keep trying to find the right sport for Hudi, Chunky encourages him to pursue his true love–comedy. But when Hudi's dad loses his job, it gets harder for Hudi to chart his own course, even with Chunky's guidance. Can Chunky help Hudi stay true to himself or will this friendship strike out?
The City Beautiful by Aden Polydoros (ages 13+)
Pub Date 10/5/21
https://www.booksco.com/book/9781335402509
Alter Rosen, a 17-year-old Jewish immigrant to America, works as an apprentice typesetter, trying to scrape together enough money to bring his mother and sisters over from Romania. But Jewish teenage boys keep turning up dead while Chicago enjoys its grand World's Fair, and when Yakov, Alter's roommate and secret crush, becomes one of the victims, usually unassuming Alter must find a way to bring Yakov's spirit peace–or risk his dybbuk taking over. Alter's search for the killer reunites him with bold and charming Frankie, a fellow Jewish immigrant who's willing to steal and gamble for success and stability. Polydoros offers an unflinching depiction of anti-Semitism abroad and in Chicago while capturing Jewish intra-communal tensions with nuance. Readers looking for finely wrought historical fiction with fully realized characters and a thrilling pursuit of justice are sure to be satisfied by Alter's story.
How to Find What You're Not Looking For by Veera Hiranandani (ages 8-12)
https://www.booksco.com/book/9780525555032
It's 1967, and Ariel Goldberg's adored older sister, Leah, has fallen for Raj, an immigrant college student from Bombay. Their parents disapprove: To them, it's bad enough that Leah wants to marry someone of a different race, even worse that he isn't Jewish. After Leah elopes without even a letter to her sister, 11-year-old Ari is forced to reckon with a new understanding of her place within her family as the daughter who is now expected to take on the good-girl role. But that's not her only problem. Her parents dreamed of a better life, yet they can't afford to keep their beloved bakery running. Her mother sees Ari's struggle with dysgraphia as laziness, and as the only Jewish kid in sixth grade, she faces antisemitism that goes unrecognized by her teachers. Her strained relationship with her parents and their beliefs rings heartbreakingly true alongside her struggle to find her own voice through poetry. As she and her best friend set out in secret to find Leah and repair her broken family, Ari must decide what she believes is right in an increasingly tumultuous world.
Meet the Matzah by Alan Silberberg (ages 3-5)
https://www.booksco.com/book/9780593118115
Meet Alfie Koman. He's a matzah who really likes to hide. But Alfie also has a great story to tell his class of how the Hebrews fled Egypt to freedom. Too bad Loaf, the school sourdough bully, turns Alfie's Passover story upside-down. A pharaoh who is a giant cockroach? Moses as a mighty superhero? And Ten Plagues that include No Wi-fi and Chocolate-turned-to-broccoli?Looks like it's up to Alfie and his best friend Challa Looyah to get the Passover story right. Alfie just has to come out of hiding first….
A follow-up to the hysterical Meet The Latkes, this Passover book is another mis-told holiday treat.
Einstein: The Fantastic Journey of a Mouse Through Space and Time by Torben Kuhlmann (ages 4-8)
https://www.booksco.com/book/9780735844445
Kuhlmann forges another delightful, science-fueled adventure in this beautifully illustrated tale of a determined brown mouse, whose quest to better understand time leads him to Albert Einstein. The mouse's quest begins when he tragically misses Switzerland's cheese fair by a day. Devastated, he begins tinkering with clocks in an effort to reverse time so that he can still attend, before another mouse (an horologist!) suggests he stop by the patent office, where Albert Einstein once worked. In the attic there, the mouse finds Einstein's Theory of General Relativity and begins feverishly building a time machine out of an alarm clock. Mathematical equations fill chalkboards and tiny scraps of paper, until finally the invention is ready. But will it take him back to the cheese festival?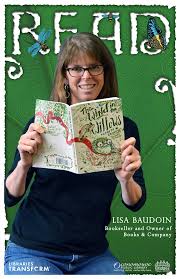 Books & Company is an independently-owned & charming bookstore serving the Wisconsin Lake Country area since 1983.