CEEW Virtual Book Fair November 11 – 25, 2020
The Book Fair is going online this year
This is a great time for readers! Our annual book fair will be held virtually over a two-week period from November 11 through November 25. Your purchases will be available for pick-up from pre-defined locations or shipped by mail before Hanukkah. Since we cannot meet with them in person, we will be bringing Lisa and her staff from Books & Company to talk to CEEW virtually, too. Lisa and her staff from the bookstore will meet with us over Zoom to tell us about their favorite reads of the latest books  and to highlight books our members might want to read. As usual, 20% of the book sale proceeds will be donated back to the synagogue.
Details on the CEEW Virtual Book Fair will be available soon, but there are some things you can do now:
• Visit the Books & Company website and create your own account at any time.
• Use your Books & Company account to start your book Wish List.
• Email communications@waukeshatemple.org to send book suggestions or ask questions, or contact Lisa Baudoin directly at Books & Company in Oconomowoc with a subject line of "CEEW Book Fair".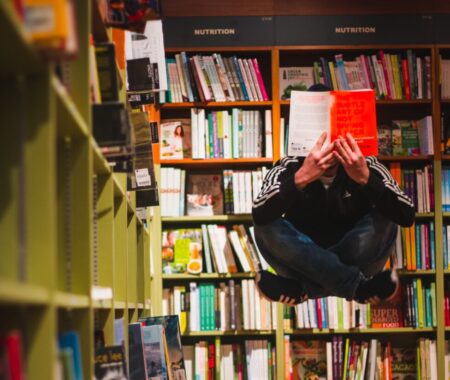 On November 11 you will be sent a link to the CEEW Virtual Book Fair. Books of Jewish content will be displayed just as if you were at the Synagogue! However, you will be able to order books from anywhere on the Books & Company website.
Book Talks for our Religious School students:
• Sunday, November 8 10:45-11:15 am (for the 7-8 grade class)
• Sunday, November 15 9:30 – 10:00 am (for the 5-6 grade class)
• Sunday, November 22 9:30 – 10:00 am (for the 3-4 grade class)
• Sunday, November 22 10:30 – 11:00 am (for the K-2 grade class)
Parents and Congregants are welcome to join. Request Zoom links from Carrie Barbakoff, the Educator Director, at eddirector@waukeshatemple.org.
Our 7-8 grade students will have a special opportunity to meet a local author, Liza Wiemer, on Sunday November 15 at 10:15 am. Liza will talk about her new book The Assignment based on a real-life incident which explores discrimination and anti-Semitism and reveals their dangerous impact. The congregation is welcome to join the first 30 minutes of the session and then Liza will have a private discussion with the students. Zoom links and times will be announced at a later time. Order a signed copy of The Assignment which will come with some special swag. If you want it before the book talk, pickup from Books & Company only. Or you can purchase for normal pickup and still get the swag.
Book Talks for Adults: 
Special event on November 7: Ellyn Lem and Anne Basting talk about their new books with Lisa Baudoin from Books & Company. Registration is required. Click here to register.
Thursday November 12 at 7:00 p.m. Lisa from Books & Company will talk live via Zoom about her latest book suggestions.
Noah Sulman's Bar Mitzvah Project is being held in conjunction with the CEEW Book Fair this year. Noah will be collecting donations for books to give to Children's Hospital. At the end of the book fair Noah will work with Books & Company to pick out books to purchase and give to children. When you purchase books on our Book Fair website, please consider donation to this cause.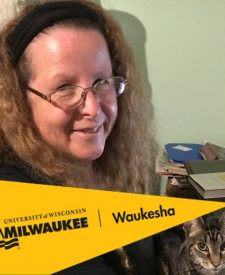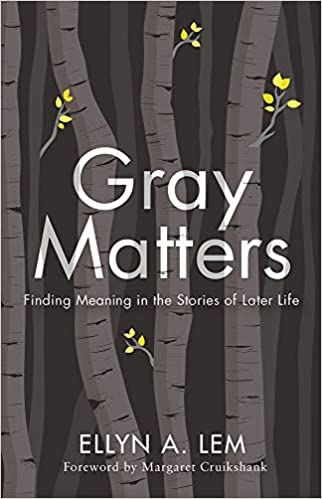 Books & Company and the Southeast Wisconsin Festival of Books presents Ellyn Lem, author of Gray Matters: Finding Meaning in the Stories of Latter Life and Anne Basting, author of Creative Care: A Revolutionary Approach to Dementia and Elder Care in conversation with Lisa Baudoin from Books & Company. Ellyn Lem and Anne Basting will discuss their books, talk about the joys, pitfalls, and the new ways of aging in our culture.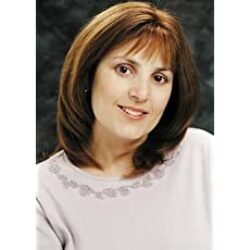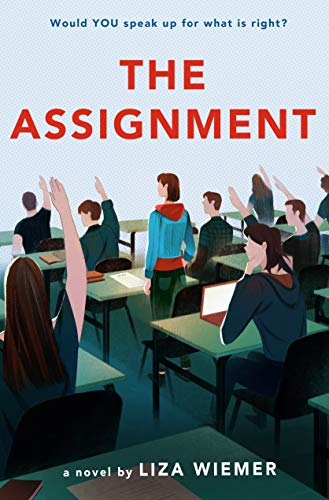 Liza Wiemer is an award-winning educator with over twenty years of teaching experience. Liza is the author of two young adult novels, The Assignment and Hello?, her debut YA novel which was named a Goodreads Best Young Adult Novel of the Month. In addition, Liza has had adult nonfiction books published and short stories included in the New York Times bestselling Small Miracles series. A graduate of UW-Madison, Liza lives in Milwaukee with her husband and has two married sons.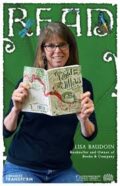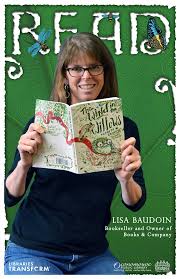 Books & Company is an independently-owned & charming bookstore serving the Wisconsin Lake Country area since 1983.