The Torah Scroll, number MST#701, was originally from The Pinkas Synagogue in Prague. It is on permanent loan from the Memorial Scrolls Trust in London.
Congregation Emanu-El of Waukesha
830 West Moreland Blvd.
Waukesha, WI 53188
The Pinkas Synagogue, Prague
Pinkas Synagogue is the second oldest building in the Prague ghetto. It began in 1535 as a private house of prayer. In the 17th century, the synagogue expanded to include a women's gallery and was used for worship by the local congregation. Today its importance lies in its role as a memorial to the 80,000 victims of the Holocaust from Bohemia and Moravia, whose names are hand-painted on the walls.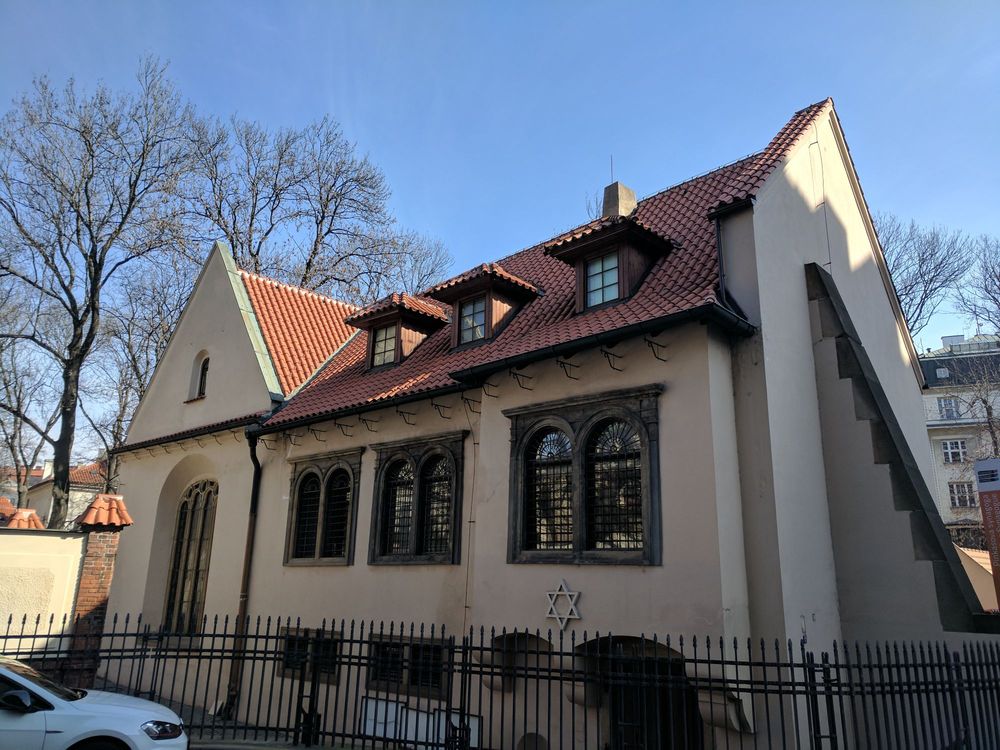 The Memorial Scrolls Trust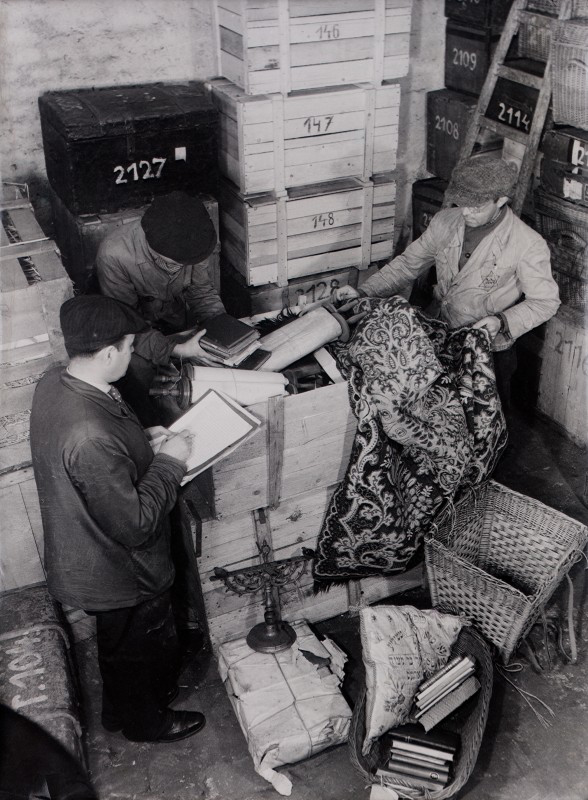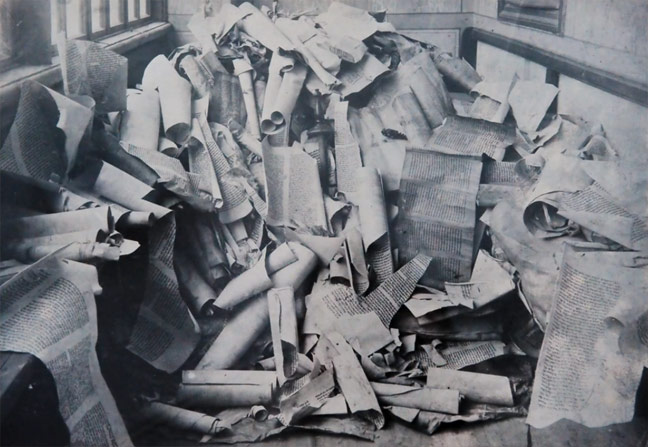 The 1,564 sacred Scrolls which came to Westminster Synagogue on February 7, 1964, had been gathered together in Prague, from the devastated synagogues of Bohemia and Moravia, by the Nazi official in charge of the Czech "Protectorate." Much more synagogue booty – books, pictures, embroidered vestments, and ceremonial objects of silver and gold – were similarly collected by the Nazis, and many of these articles are now in the State Jewish Museum in Prague. The Scrolls themselves lay piled in the disused Michle Synagogue for more than 20 years.
At the end of the war the museum came under the control of the Czech state authorities. It was maintained conscientiously as a memorial to the vanished communities, but the Sifrei Torah (Scrolls of the Law) could not be effectively displayed as museum exhibits. It was realized that they would eventually deteriorate if they remained rolled up and unused.
In 1963, a prominent British art dealer was able to arrange for the scrolls to be acquired by Ralph Yablon, a London businessman and philanthropist, on the understanding that they would be entrusted to Westminster Synagogue. After a preliminary examination in Prague by Chimen Abramsky (later professor of Hebrew and Jewish Studies at the University of London), the scrolls were carefully packed and shipped to London.
On February 7, 1964, 1,564 Sifrei Torah – a consignment which must have been unprecedented in Jewish history – arrived at Westminster Synagogue. There they were housed in numbered cradles in specially constructed racks while the work of inspection and classification was undertaken. A committee had been formed to take responsibility for the scrolls, and the formidable task of administering the work of repair and distribution was undertaken by Ruth Shaffer, daughter of the Yiddish novelist and dramatist Sholem Asch.
The completion of the preliminary study and classification was marked, in June 1965, by a solemn assembly at Westminster Synagogue.
Sources:[Leo Bernard]  Encyclopaedia Judaica.
The full story of how the scrolls came to London can be found in the book Out of the Midst of the Fire by Philippa Bernard, available here.
It is a tree of life to all who grasp it, and whoever holds on to it is happy; its ways are ways of pleasantness, and all it paths are peace.
Proverbs 3:17-18